abouT
My true passion as a yoga teacher is to make the practice accessible and realistic for every student. I believe that to give someone the tools to be THEIR OWN best teacher is the greatest gift. Over my 10 years of teaching movement, fitness and yoga, I have truly realized the importance of a personal relationship to PRACTICE, and strive to continue this exploration both on and off the mat.
 
My journey with yoga began during my years as a dancer and performer as a means to increase flexibility, overcome injury and stay in shape. It wasn't until becoming a mother that the practice started to really "click" , and I began to dive deeper into the emotional and spiritual aspects that yoga has to offer. Over the years, my yoga has evolved into a form of true self care for all aspects of daily life. I have immense gratitude for all of my teachers who have guided me to be a continual student.
 
I am a 500 RYT and Urban Zen Integrative Therapist. I hold a BFA in Musical Theater from the University of Michigan. Drawing from my knowledge of yoga, restorative yoga, breath awareness, meditation, essential oils and Reiki, creative movement and dance, I work to bring together an emphasis on alignment and an open mind and heart to guide my students.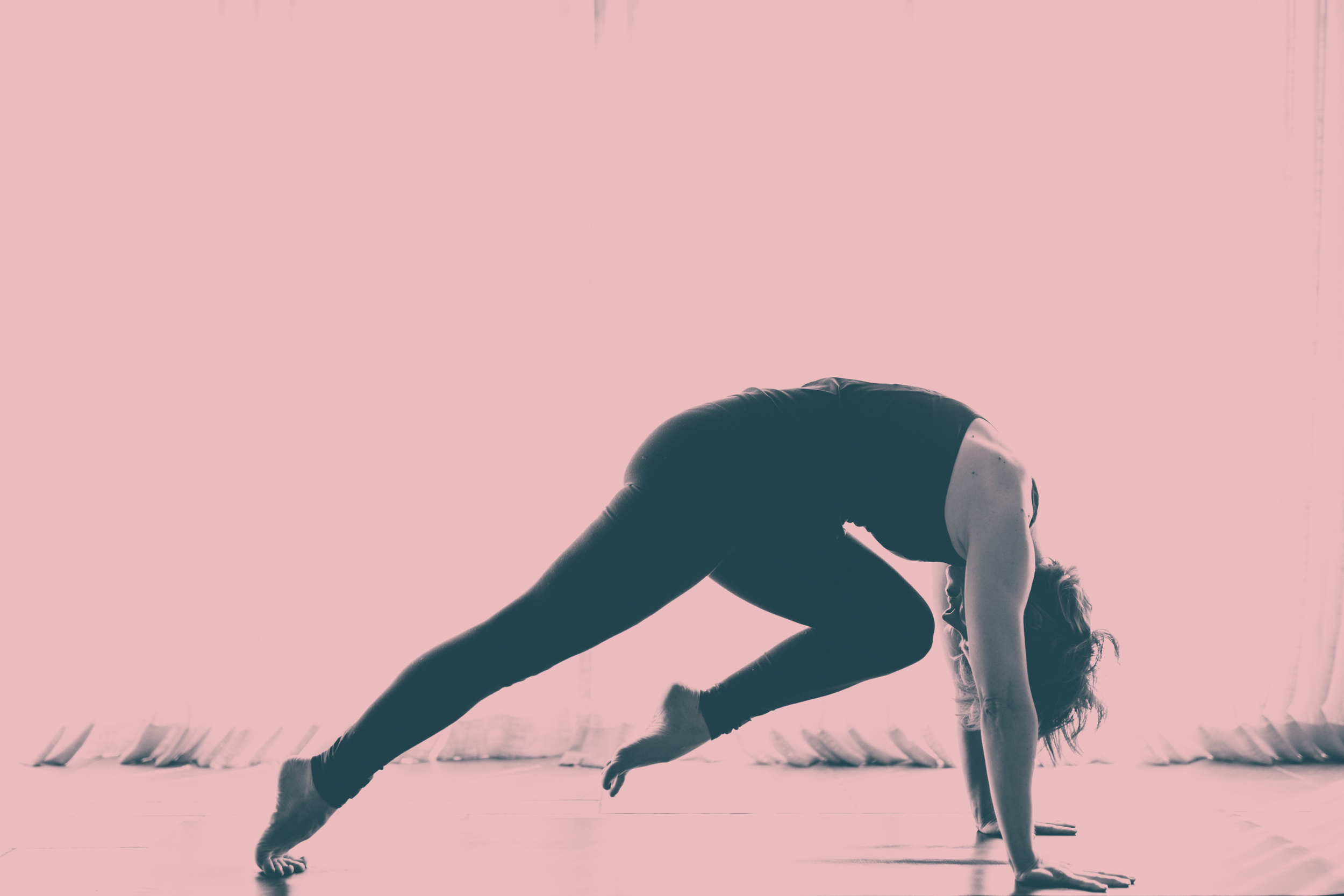 SERVICES OFFERED
- Group yoga or Urban Zen classes
- Specialized workshops to suit your needs
- Private yoga sessions in home or studio
Private yoga sessions are perfect for beginners, special populations/injury, pre or post surgery or anyone looking to have a unique one on one experience to deepen their practice. $80 per hour
MORNING YOGA
Mondays 9:30-10:30am
SOMA:Studio of Movement Arts
218 N. 4th Ave. Ste 204.
Ann Arbor , MI 48103
This hourlong class is the perfect start to your day and week! We will move and breathe and get our energy flowing. Beginners are welcome!
VINYASA YOGA
Wednesdays 7:00-8:30pm*NEW time
SOMA: Studio Of Movement Arts
218 N. 4th Ave. Ste 204
Ann Arbor, MI 48103
This class is suitable for both beginners and experienced practitioners. Catherine uses a slow vinyasa sequence that includes the essentials, from sun salutations and standing poses, through simple inversions, relaxation and meditation. Variations will always be offered to suit everyone's level of practice. The last Wednesday of the month is RESTORATIVE!
Registration is recommended as space is limited.
WHAT IS URBAN ZEN?
Imagine a healthcare system where the patient is treated, not just the disease. A system where complementary healing modalities such as yoga therapy, Reiki, essential oil therapy and contemplative care are integrated with the mainstream, allopathic medicine in a holistic approach to patient and self-care.
Donna Karen and Urban Zen Foundation created the Urban Zen Integrative Therapy (UZIT) Program to meet this vision.
WHAT IS AN INTEGRATIVE THERAPY SESSION?
An integrative therapy session incorporates three gentle healing modalities: Reiki, essential oil therapy and yoga therapy. This integrative approach is uniquely designed to address the primary symptoms of PANIC ( Pain, Anxiety, Nausea, Insomnia, Constipation and Exhaustion).
WHAT IS ESSENTIAL OIL THERAPY?
Essential oil therapy uses essential oils made from plant materials to promote relaxation, relieve stress and anxiety and minimize insomnia, nausea and pain.
WHAT IS YOGA THERAPY?
IN-BED MOVEMENTS
Subtle movements that relieve anxiety, improve circulation, minimize constipation and decrease insomnia
RESTORATIVE POSES
Postures that enhance circulation, digestion and respiration
BREATH AWARENESS
Exercises that assist in dealing with all the symptoms of PANIC ( Pain, Anxiety, Nausea, Insomnia, Constipation and Exhaustion)
BODY SCANNING
Meditation that minimizes pain and releases anxiety
WHAT IS REIKI?
Reiki is a Japanese vibrational energy therapy facilitated by light touch, on or slightly off the body, balancing the human biofield.